I was wondering if anyone here could chime in on what type of lens elements this could be? A friend of mine gave this to me the other day for free. I looked up on the web and it is a Bell Howell 36"
F/
8 Type I (914mm
FL
) Objective. It was used in U2 Spy Planes back in the day. Now this is just the Objective part. The full version as seen in the photos has a shutter fixed to it and some type of rear element Lens. Well I don't have them and thinking why can't I make a refractor of it. Since those two parts were for making Very Large Photos I think.
Also, the rear glass of the objective is somewhat curved as shown in the photos. I can take more photos if needed.
Now for my questions.

- Does anyone know what type of Lens Elelement it could be? Acro,
APO
, Doublet etc... Ad if so, could it be Airspaced or Oil used in it?
- Can I use this to make a refractor or do I need that Rear Element which could be a corrector of some sort or to aid in the Camera that was used, I think they were Ultra Wide Format?
- If I can make it a refractor, would the focal length be (914mm) or different since I don't have the Rear Element?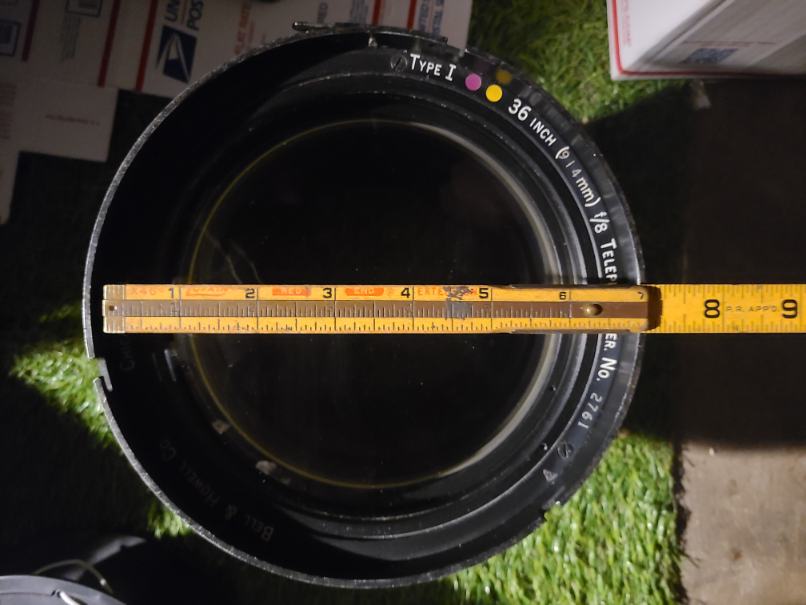 The Blue Part is the Glass Objective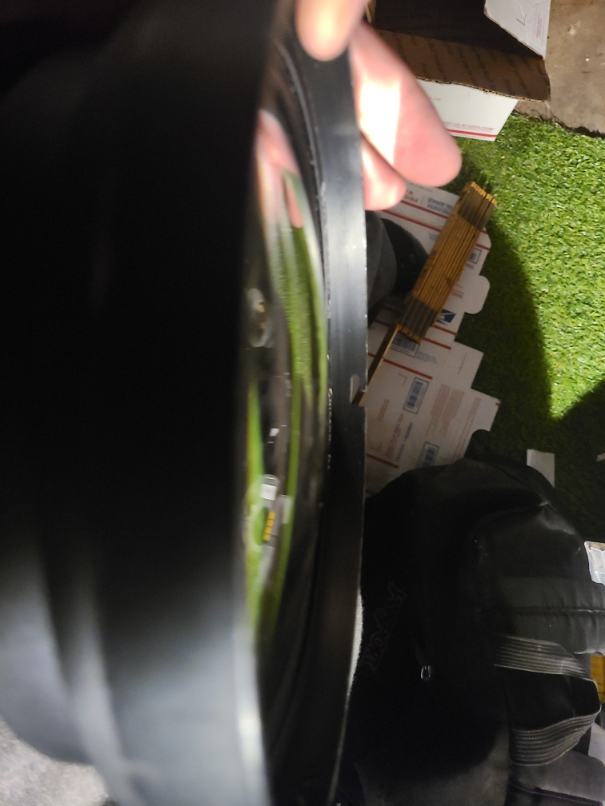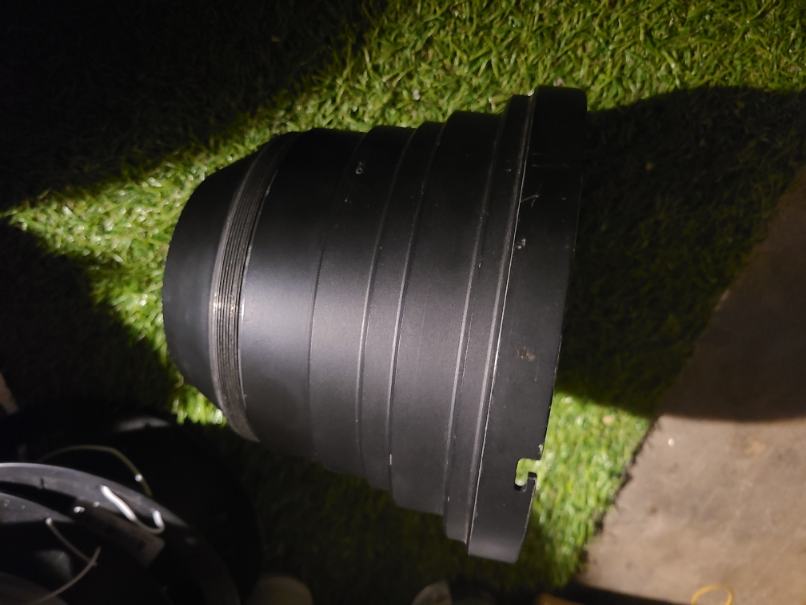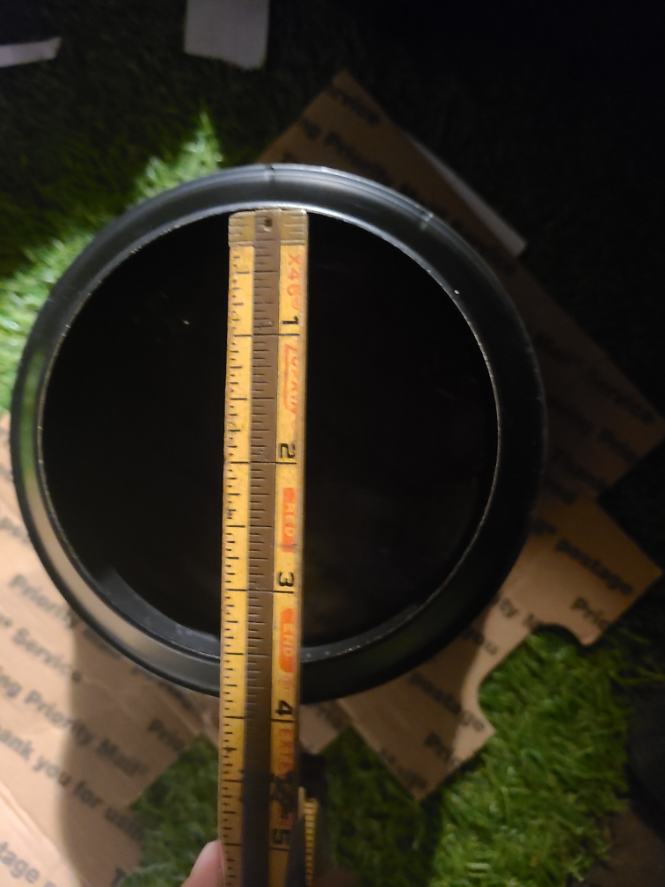 Rear Hole
Thanks in Advanced