Universal Ambassador
Articles: 0
Posts: 5787
Joined: Mon Nov 09, 2020 2:49 am
2
Location: canada

Status:

Offline
---
I LOVE REFRACTORS ,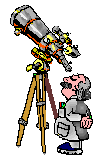 REFRACTOR , TELE VUE 85MM , more to come .
EYEPIECES, Delos , Delite and 26mm Nagler t5 .
FILTER , Nebustar 2 tele vue .
Mounts , berno mack 4 telepod , cg-4 .
"Be the change that you wish to see in the world."
― Mahatma Gandhi
Jean-Yves

Site Admin
Articles: 901
Posts: 6872
Joined: Wed Apr 24, 2019 10:52 pm
3
Location: Cottonwood, AZ

Status:

Offline
---
Gordon
Scopes: Explore Scientific ED80CF, Skywatcher 254N, Mounts: Orion Atlas EQ-g mount & Skywatcher EQ5 Pro. Skywatcher EQ5pro mount. ZWO mini guider. Image camera: ZWO ASI1600 MM Cool, ZWO ASI533mc-Pro, ZWO ASI174mm-C (for use with my Quark chromosphere), ZWO ASI120MC Filters: LRGB, Ha 7nm, O-III 7nm, S-II 7nm Eyepieces: a few, Primary software: Cartes du Ciel, N.I.N.A, StarTools V1.4.
Create an account or sign in to join the discussion
You need to be a member in order to post a reply
Create an account
Not a member? register to join our community
Members can start their own topics & subscribe to topics
It's free and only takes a minute
Register
Sign in