Milky Way Ambassador
Articles: 0
Posts: 1099
Joined: Sun May 12, 2019 6:08 am
3
Location: Japan

Status:

Online
---
Hubble still working it's magic

https://phys.org/news/2023-01-hubble-ca ... ation.html
Arry (Bortle 7 area)

Telescopes: Sky-Watcher ED72II, Sky-Watcher PDS130, Sky-Explorer SN F4 200mm astrograph and Vixen F11.1 90mm
Cameras: Nikon D5300 modded, Canon Kiss X8i modded, Cooled Canon kiss X4 modded, Atik 16IC and 383 colour, ASI120MC, QHY5LII
Mount: Sky-Explorer HEQ 5 belt driven
Universal Ambassador
Articles: 0
Posts: 6005
Joined: Sun May 12, 2019 2:54 am
3
Location: Charlotte, NC. USA

Status:

Offline
---
Nice image
(I had a dog named Leda, but she was named after a Jupiter moon).
Clear Skies,
-Jeff


Orion 80ED
Celestron C5, 6SE, C90, Celestar 8
Meade Starfinder 6 EQ,
Coronado PST
A big box of Plossls
Little box of filters

Member; Charlotte Amateur Astronomy Club.
Co-Administrator
Articles: 459
Posts: 10830
Joined: Mon May 06, 2019 1:35 pm
3
Location: Washington

Status:

Online
---
Very interesting discovery. I know also (since I have observed them with the Dob) that there are least two satellite galaxies of M31 in Perseus, kind of faintish though, especially from the backyard.
-Michael
Dobsonian: 10" Zhumell f/4.9
Refractors: ES AR152 f/6.5 Achromat on Twilight II, Celestron 102mm XLT f/9.8, KOWA 90mm spotting scope
Grab-n-go: AWB 5.1" Onesky Newtonian
Binoculars: Oberwerk 25x100, Celestron SkyMaster 15x70, Bushnell 10x50
Eyepieces: Explore Scientific line, GSO Superview, 9mm Plossl, Edmund 28mm RKE, Celestron 25mm Plossl
Camera: ZWO ASI 120
Naked Eye: Two Eyeballs
Latitude: 48.7229° N
Co-Administrator
Articles: 0
Posts: 8429
Joined: Mon Apr 29, 2019 9:14 pm
3
Location: Slovakia

Status:

Offline
---
Stunning image, I do hope NASA manages a booster mission for Hubble.
See Far Sticks:
Antares 105mm f/15 (modified), AOM 105mm f/9.5, Celestron 150mm f/8 (modified), Stellarvue NHNG DX 80mm f/6.9, TAL 100RS f/10, Vixen SD115s f/7.7
HD Pointy Things:
EQ-5, TAL MT-1, Vixen SXP, Vixen AXJ
LD Pointy Things:
Celestron SLT, Manfrotto 055B/ RC128, Manfrotto 028B/ Stellarvue M2C/ Argo Navis
Light Benders:
2" Astro-Physics MaxBright, 2" iStar dielectric, 2" Stellarvue Deluxe, 2" TAL/ NPZ dielectric, 2" Baader Amici prism, 2" Long Perng Amici prism, 2" Baader Herschel wedge, Vixen 1.25" flip mirror
Jewellery:
Antares to Zeiss, now only slightly more than 1 person requires!
The only culture I have is from yogurt Universal Ambassador
Articles: 0
Posts: 6282
Joined: Mon Nov 09, 2020 2:49 am
2
Location: canada

Status:

Offline
---
very nice picture, thx.
I LOVE REFRACTORS ,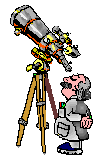 REFRACTOR , TELE VUE 85MM , TS125mm f8 on the way here .
EYEPIECES, Delos , Delite and 26mm Nagler t5 , zoom Svbony 7-21
FILTER , Nebustar 2 tele vue . Apm solar wedge .
Mounts , berno mack 4 with telepod , cg-4 motorized .
"Be the change that you wish to see in the world."
― Mahatma Gandhi
Jean-Yves

Local Group Ambassador
Articles: 0
Posts: 2331
Joined: Sun May 12, 2019 12:48 am
3
Location: Culpeper, VA (USA)

Status:

Online
---
Nice! Glad to see Hubble is still contributing significant science!

Dave
Unitron (60mm, 102mm, 127mm), Brandon 94
Stellarvue SVX127D
http://www.unitronhistory.com
"Look deep into nature, and then you will understand everything better." Albert Einstein
Create an account or sign in to join the discussion
You need to be a member in order to post a reply
Create an account
Not a member? register to join our community
Members can start their own topics & subscribe to topics
It's free and only takes a minute
Register
Sign in