After a couple of years of illness, which stopped me doing much astronomy, I'm now feeling a lot better, and able to get out and do some sky watching. The observatory is back up, and the telescope installed, but I think it probably needs some collimation after being moved about. Hello to anyone who remembers me from all those years ago!
It is 50 years since I got my first telescope, but I still enjoy the hobby. In those days I remember standing out in freezing weather for hours looking through my little TASCO 4VTE "Asteroid" 40mm refractor.

I still have it, and occasionally it get's taken out, but today I mostly use my 11" Celeston.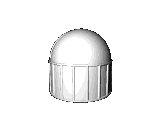 I don't stand about in freezing weather anymore!