Moderator
Articles: 0
Posts: 2407
Joined: Mon May 11, 2020 8:32 pm
2
Location: New Forest, Hampshire, UK

Status:

Online
---
BBC News report
This is great news for astronomers in a North Yorkshire village.
Maybe it will encourage others to follow suit

Universal Ambassador
Articles: 0
Posts: 6268
Joined: Mon Nov 09, 2020 2:49 am
2
Location: canada

Status:

Offline
---
one by one .
I LOVE REFRACTORS ,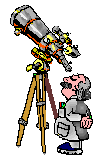 REFRACTOR , TELE VUE 85MM , TS125mm f8 on the way here .
EYEPIECES, Delos , Delite and 26mm Nagler t5 , zoom Svbony 7-21
FILTER , Nebustar 2 tele vue . Apm solar wedge .
Mounts , berno mack 4 with telepod , cg-4 motorized .
"Be the change that you wish to see in the world."
― Mahatma Gandhi
Jean-Yves

Moderator
Articles: 0
Posts: 5943
Joined: Mon May 06, 2019 12:53 am
3
Location: Rockledge, FL.

Status:

Online
---
Hi Vanessa. Yet another European city has joined the growing number of the dark skies movement. Thanks for finding and sharing this news link with us Vanessa and I wish that we could start doing something like this here in the US.
Marshall
Sky-Watcher 90mm f/13.8 Maksutov-Cassegrain on motorized Multimount
Orion Astroview 120ST f/5 Refractor on EQ3 mount
Celestron Comet Catcher 140mm f/3.64 Schmidt-Newtonian on alt-az mount
Celestron Omni XLT150R f/5 Refractor on CG4 mount with dual axis drives.
Orion 180mm f/15 Maksutov-Cassegrain on CG5-GT Goto mount.
Orion XT12i 12" f/4.9 Dobsonian Intelliscope.
Kamakura 7x35 Binoculars and Celestron SkyMaster 15x70 Binoculars. ZWO ASI 120MC camera.
>)))))*>
Moderator
Articles: 0
Posts: 2407
Joined: Mon May 11, 2020 8:32 pm
2
Location: New Forest, Hampshire, UK

Status:

Online
---
Thank you Marshall.

Maybe all it takes is one small village to make an effort for the benefit of its community, and then spread on a larger scale to surrounding villages, then towns and so forth.

As the saying goes - "From little acorns mighty oaks grow."
Co-Administrator
Articles: 459
Posts: 10825
Joined: Mon May 06, 2019 1:35 pm
3
Location: Washington

Status:

Online
---
A definite step in the right direction. Kudos to those who were responsible for the decision.
-Michael
Dobsonian: 10" Zhumell f/4.9
Refractors: ES AR152 f/6.5 Achromat on Twilight II, Celestron 102mm XLT f/9.8, KOWA 90mm spotting scope
Grab-n-go: AWB 5.1" Onesky Newtonian
Binoculars: Oberwerk 25x100, Celestron SkyMaster 15x70, Bushnell 10x50
Eyepieces: Explore Scientific line, GSO Superview, 9mm Plossl, Edmund 28mm RKE, Celestron 25mm Plossl
Camera: ZWO ASI 120
Naked Eye: Two Eyeballs
Latitude: 48.7229° N
Co-Administrator
Articles: 2
Posts: 4859
Joined: Thu Apr 25, 2019 3:23 am
3
Location: Hayden, ID

Status:

Offline
---
If you are interested in advocating the need for dark skies and how to achieve it, don't forget about all the resources on the International Dark-Sky Association website. Here's a link:
https://www.darksky.org/get-involved/
These are the guidelines I'm following in coercing my local community as they grapple with new zoning ordinances for new housing developments. The goal is to make all the new housing areas very dark-sky friendly. They like the idea and the fact that the website has the wording to use when developing those new ordinances. This way they don't have to reinvent the wheel.
Also, here is a great documentary (short) that describes what we are doing to our night sky globally. The producer/director often visited AF.net for background info for his film. You can watch it here:
search.php?keywords=murali
This is the introductory video I used when I went and spoke at one of the city council's monthly meetings.
JT -- Proprietor - Rimrock Observatory
∞ Primary Scopes: #1: Celestron CPC1100 #2: 8" f/7.5 Dob #3: CR150HD f/8 6" frac
∞ AP Scopes: #1: TPO 6" f/9 RC #2: ES 102mm f/7 APO #3: ES 80mm f/6 APO
∞ G&G Scopes: #1: Meade 102mm f/7.8 #2: Bresser 102mm f/4.5
∞ Guide Scopes: 70 & 80mm fracs -- The El Cheapo Bros.
∞ Mounts: iOptron CEM70AG, SW EQ6, Celestron AVX, SLT & GT (Alt-Az), Meade DS2000
∞ Cameras:ZWO ASI294MC Pro & 120MC, Canon T3i, Orion SSAG, WYZE Cam3
∞ Binos: 10X50,11X70,15X70, 25X100
∞ EPs: ES 2": 21mm 100° & 30mm 82° Pentax XW: 7, 10, 14, & 20mm 70° And: a box full of others


I never met a scope I didn't want to keep.
"My God, it's full of stars."
Searching the skies since 1966!
Create an account or sign in to join the discussion
You need to be a member in order to post a reply
Create an account
Not a member? register to join our community
Members can start their own topics & subscribe to topics
It's free and only takes a minute
Register
Sign in