Milky Way Ambassador
Articles: 0
Posts: 1900
Joined: Sat May 11, 2019 1:32 am
1
Location: Florida
Jupiter Ambassador
Articles: 0
Posts: 281
Joined: Mon Nov 09, 2020 2:49 am
Location: canada
very nice photo , thx .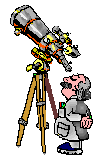 I am a fan of refractor and Delos eyepieces .
100mm ( 4 ) f/714mm ed Apochromatic Refractor .
120mm (4.75") F/900mm Fluorite ED Apochromatic Refractor .
Delos , 4,5 - 6 - 10 and 17,3 mm .
As Arthur C. Clarke has observed: 'How inappropriate to call this planet Earth, when clearly it is Ocean.'
Jean-Yves .

Local Group Ambassador
Articles: 0
Posts: 2428
Joined: Sun May 12, 2019 2:54 am
1
Location: Charlotte, NC, USA
Very nice
Nice and Globby

Clear Skies,
-Jeff

Orion 127 Mak, ST80
Celestron Celestar
8SE, C6, C90 Mak
A big box of Plossls

Orion Spur Ambassador
Articles: 0
Posts: 956
Joined: Tue May 07, 2019 2:41 pm
1
Location: Kenya
When in doubt, go for the GLOBS !!!

BABO
"

In lumine tuo videbimus lumen.

"
Scopes: Celestron SCT C8 / Meade 102mm APO / Williams Optics 66mm APO / JUNKYARD 8.5" RC
Mounts: Orion Atlas EQ-G / Celestron AVX
Cameras: Fujifilm X-A1 (modded) / Fuji X-A2 (not modded) / Orion StarShoot Auto Guider
Pluto Ambassador
Articles: 0
Posts: 489
Joined: Thu May 16, 2019 4:26 am
1
Location: Terre Haute, IN
Hey Tom, that IS a nice glob!
Tom
Scopes:TeleVue NP127is, TeleVue TV-85, Celestron C8 EdgeHD
Mount:Celestron CGEM-DX Hypertuned, CGX-L
Cameras: ASI6200MM/7POS 2"FW,QHY16200A, QHY9M, QHY10 OSC, Canon 60Da, QHY5LII, QHY PoleMaster
Guider:Orion 60mm Deluxe/ZWOASI120MC
Filters: Astrodon LRGB Gen2, Astrodon UV/IR Cut, Astrodon 3nmOIII, Astrodon 3nmSII, Baader 3.5nmHA, Baader 7nmHA
Software:MaximDL6, APT, Pixinsight, Photoshop CS5
Cats:Pugsley, Tiggy, Panda
Dog:Noell
Milky Way Ambassador
Articles: 0
Posts: 1900
Joined: Sat May 11, 2019 1:32 am
1
Location: Florida
Thanks, it's okay. Had to hammer the noise pretty hard and crop the hell out of it due to field curvature.

Pretty sure I am going back to the APO even though the 8" astrograph is faster it is chock full of field curvature I cant seem to get past.

Having to crop so heavily I loose any 'wide field' aspect I was hoping for.
Tom

Current Equipment:
Mount: Celestron CGX-L
Scope: 8" f3.9 "Astrograph"
Cam: ASI071mc-pro
Pluto Ambassador
Articles: 0
Posts: 489
Joined: Thu May 16, 2019 4:26 am
1
Location: Terre Haute, IN
I know what you mean!! I'm still struggling with this new ASI6200. I'm getting some elongated stars in the corners with it on my NP127. I've been trying to figure out if it's a slight tilt in the sensor or a slight problem with the spacing. This huge chip with small pixels is VERY unforgiving to the imaging train!! And it's a REAL PAIN to take it off, make a small adjustment, put it back on, take a few shots, and then do it all over again!
Keep At It!!
Tom
Scopes:TeleVue NP127is, TeleVue TV-85, Celestron C8 EdgeHD
Mount:Celestron CGEM-DX Hypertuned, CGX-L
Cameras: ASI6200MM/7POS 2"FW,QHY16200A, QHY9M, QHY10 OSC, Canon 60Da, QHY5LII, QHY PoleMaster
Guider:Orion 60mm Deluxe/ZWOASI120MC
Filters: Astrodon LRGB Gen2, Astrodon UV/IR Cut, Astrodon 3nmOIII, Astrodon 3nmSII, Baader 3.5nmHA, Baader 7nmHA
Software:MaximDL6, APT, Pixinsight, Photoshop CS5
Cats:Pugsley, Tiggy, Panda
Dog:Noell