I received an Edmund red tube 4 1/4" reflector from my parents on Christmas day, 1980. I had been reading the Edmund catalog for a year and all the pages were dog-eared. Then when I woke up on that fateful day my dreams came true! That night was clear and I beheld the Orion Nebula.
Here is a review of the wonderful instrument by noted telescope enthusiast Ed Ting, wobbly equatorial mount and all!
https://www.scopereviews.com/page1x.html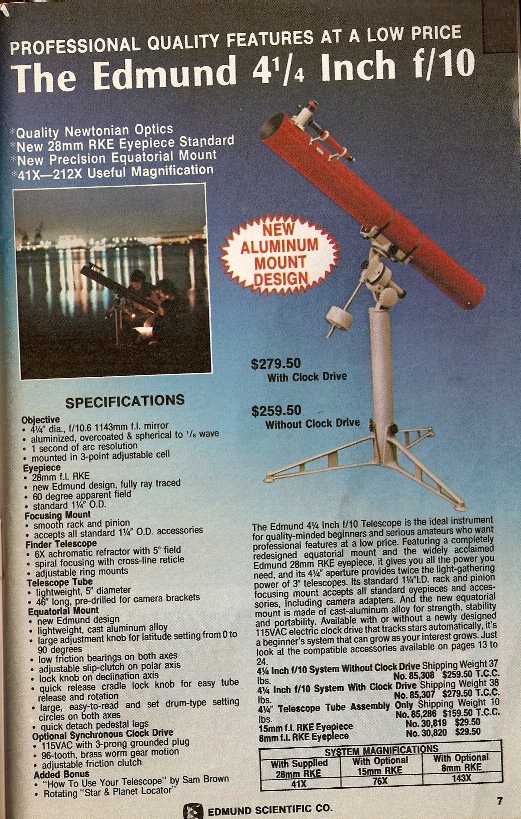 Like the catalog said, it was an ideal instrument for serious amateurs and "quality-minded" beginners. What was your first "real" scope???