Site Admin
Articles: 120
Posts: 2355
Joined: Wed Apr 24, 2019 10:52 pm
Location: Cottonwood, AZ
Contact:
Hi John!
Welcome to TSS.

Gordon
Scopes: Explore Scientific ED80CF, Skywatcher 254N, Orion ST80, Orion Atlas EQ-g mount, Orion SSAG guider. Baader MPCC MkIII coma corrector, Vixen 70mm refractor. Lunt LS35THa solar scope. Skywatcher EQ5pro mount. Imagers: ZWO ASI1600 MM Cool, ZWO ASI174mm-C (for use with my Quark chromosphere), ZWO ASI120MC Filters: LRGB, Ha 7nm, O-III 7nm, S-II 7nm Eyepieces: a few, Primary software: Cartes du Ciel, EQMOD, SGP, Nebulosity, Photoshop, StarTools V1.4
Blog:
http://ghswen.blogspot.com/
Earth Ambassador
Articles: 0
Posts: 4
Joined: Tue Mar 24, 2020 11:08 pm
Location: California USA
turonrambar

wrote:

↑

Wed Mar 25, 2020 5:20 pm

Welcome John,

Thanks for joining us here. I think the TSS forums are great place to find information.

I can relate to your hip problems. I had my left hip replaced about a year and half ago.

Then lower back spinal stenosis operation that made a big positive difference in my life.

My left leg still looks like a sick pup, but it's working. Good luck on your hip problems.

Good luck on your telescope setup and it's good that you had a place to start over again

with your setup. I've done that many times and found out many mistakes I was making,

and it led to better telescope guidance performance.

Clear Skies,

kip
Thanks, Kip,
I procrastinated on getting the work done for too long and I had to get an updated MRI as a result. I saw three Ortho docs and one suggested I might be a candidate for arthroscopy instead of the replacement because I didn't have bad arthritis. I saw an arthroscopic specialist and he was very objective in his evaluation and ultimately I realized the replacement option was more of a cure so initially I decided on that. The Arthroscopy Doc didn't do replacements so I settled on a highly regarded surgeon, he was very popular which meant consultation was four months out with surgery another five to six months after that! However, one day while walking down an aisle in Petsmart I looked down and saw the large raw cow bones, including hip joints, that is when I changed my mind. I called the arthroscopy doctor back and just went through the pre-op tests when I got the call that elective surgeries have been postponed because of the virus. I expected that. The good news, as I mentioned having disc issues and for the first time experiencing a lot of discomfort in my lower extremities a spinal PA couldn't detect any pinching of nerves on my back MRI and he said I wouldn't require surgery at this time. He acknowledged the three bulging discs per the MRI scan. However, this was not the same opinion shared by an Orthopedic surgeon a couple years ago. The PA was baffled why I was having these symptoms so my situation is unresolved. The regular spinal doctors were too booked to see me when I scheduled the consultation, I have a feeling I'll be back with one of them or someone else. He did suggest seeing a Neurologist.
I was sent to physical therapy by my primary and among other things, they put me on a stationary bike with resistance. They also told me it would be OK for me to ride my mountain bike and I wanted to do that anyway to get in better shape for an upcoming cardiac stress test scheduled later this month. I went to a cardio doc to get an EKG clearance and he saw on my chart I had not done a stress test in nine years. That was me who put it off because I hated it. I agreed to do it and the cardio doc also said it was Ok to ride my bike even though I told him about my upcoming hip surgery. He also told me to take a pain pill before coming in for the stress test, kind of odd I thought. However, later that day I rode my mountain bike up some smaller hills, gearing down which resulted in my right hip joint going up in flames. It was pretty bad for the next couple days so I called my Ortho Doc and his nurse relayed (via the doctor) not to do any resistance bike riding as I did in PT and on the bike ride. I knew there might be a problem with riding, it only made sense not to do any weight-bearing exercises on the hip joint, but I was cleared to do so by two professional sources. I should have listened to my own gut feeling at the time. So, no more bike riding unless on flat ground and a temporary halt to PT because of the stay at home order.
I decided to bring this up because of what you have experienced. What I have learned is that not all doctors reach the same opinions and that is why it's important to get a second opinion, sometimes three opinions. My current Ortho Doc stated to me once you can't really detect stenosis lying flat on your back in the MRI tube. I've had back issues for 40 years, always attributed it to muscle strains since I don't ever recall discomfort in my lower legs, let alone the bottoms of my feet. It wasn't until my primary doc showed me a picture/diagram of the human body detailing the spine, discs, and where the nerves of these parts eventually go. I could then see, which was corroborated by the bulging discs on the MRI, what was really happening. I told my Ortho Doc I never experienced Sciatica as I understood it and he said I had Sciatica. I was then told by the spinal PA that I didn't have Sciatica. My point is I'm receiving sometimes inconsistent opinions and recommendations, it's a little frustrating. It almost felt like the spine PA didn't believe me, the thought went through my mind that maybe he thought I was making all this up. I put these thoughts out of my mind pretty quickly and chalked it up as a situation where he just couldn't detect a connection, as he said. In any case, I'm taking the very conservative approach with daily back exercises, but my back has been the worst it's been my whole life ever since I threw it out over six months ago rushing our very ill bulldog to the vet office when she collapsed one morning. She also had spinal issues that kept getting worst and during this period we had to stoop down to help her up or nudge her to move. I often took her in for PT and vet office visits and I knew it would be just a matter of time before I threw my back out. Lifting her in and out of my truck finally got to me on the last day and I was so bad by the time we got her to the vets I had to call and have someone come out and take her in. Looking back I wouldn't have done anything differently, our little girl was the love of our household.
Earth Ambassador
Articles: 0
Posts: 4
Joined: Tue Mar 24, 2020 11:08 pm
Location: California USA
Thefatkitty

wrote:

↑

Wed Mar 25, 2020 1:12 pm

Hey John, welcome to TSS and back to the hobby!

Yes, Kathy is a very nice and helpful sort for sure. Good luck with the operation and your avatar has the bluest eyes I've ever seen on a cat!

All the best,
Thank you fat kitty,
Yes, he does have striking blue eyes. He is an unusual breed, a Snowshoe mix. The breed is a cross between the Siamese and a short aired American cat (forgot the breed). Originally started in the early 60s and officially recognized some years later. I've looked at the breed standards and he qualifies on just about every point except for the lack of the inverted white fur from the bottom of his nose to the top. He does have a white chin and a hint of white under his nose and actually on close inspection he has a layer of faint white fur as if the inverted Y wanted to start, but just failed to come through. Otherwise, his blue eyes are one of the key features of the Snowshoe, along with pure white mittens. The breed also possesses personality traits that are unique, all I can say is I have never had a cat like him. His name is "Hello".
Is yours a Tabby? I have a Tabby, his name is "Mister" and next week he will be 19 years old! Hello watches over him closely, they get along great. Mister is a loving cat while Hello is pretty much attached to me. Both cats have really helped after we lost our Bulldog six months ago.
Mars Ambassador
Articles: 0
Posts: 154
Joined: Mon Dec 02, 2019 8:30 am
Location: NSW Australia
Welcome to the forum John.
Ivan


DSO- 18 inch F4.5, 10 inch F6
Lunar- SW 180 Mak
Solar- DS LS100
Binoculars- Oberwerk BT100

And as on clear nights they watch the familiar, unhurried, timeless stars go by in their quiet splendour, they may perhaps achieve that sense of calm and rhythm and beauty that is often denied to worried men and women in a bustling world.
W. A McNair - Starland of the South.
Co-Administrator
Articles: 0
Posts: 3312
Joined: Thu Apr 25, 2019 2:39 am
Location: Lowell, Arkansas, US
Hello John! Good to see you on TSS!


Bryan
Scopes: Apertura AD12 f/5; Celestron C6-R f/8; ES AR127 f/6.4; Stellarvue SV102T f/7; iOptron MC90 f/13.3; Orion ST80A f/5; ES ED80 f/6; Celestron Premium 80 f/11.4; Celestron C80 f/11.4; Unitron Model 142 f/16; Meade NG60 f/10
Mounts: Celestron AVX; Bresser EXOS-2; ES Twilight I; ES Twilight II; iOptron Cube-G; AZ3/wood tripod; Vixen Polaris
Binoculars: Pentax PCF WP II 10×50, Bresser Corvette 10×50, Bresser Hunter 16×50 and 8×40, Garrett Gemini 12×60 LW, Gordon 10×50, Apogee 20×100
Orion Spur Ambassador
Articles: 0
Posts: 673
Joined: Sun May 19, 2019 1:20 am
Location: Tyler, TX USA
Welcome aboard, John!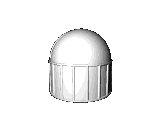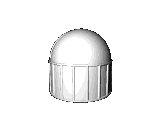 * Celestron C6 SCT on a Twilight 1 Alt-Az mount
* Meade 323 refractor on a manual equatorial mount.