The title says it all.
Here are two different images I got of the moon last night using my (not-yet-coated) 9.5" mirror, which I described in previous threads.
shutter speed = 1/250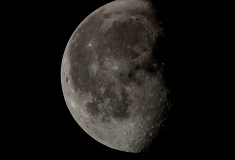 shutter speed = 1/125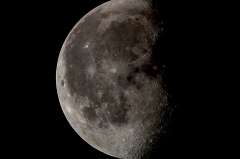 I used a Fuji X-A1
DSLR
on an
EQ
-G mount. Not sure which of the two is better. But I'm pleased with the detail. I think the mirror is good enough.
BABO
PS BTW, in case you're not familiar with this detail, click on the image and you get to see it better.