Inter-Galactic Ambassador
Articles: 0
Posts: 3770
Joined: Mon Nov 09, 2020 2:49 am
1
Location: canada
I LOVE REFRACTORS ,

takahashi 100 dz

Lunt 60mm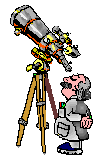 sw 120 ed

Televue 60 mm ed
EYEPIECES, all Delos .
Jean-Yves

Milky Way Ambassador
Articles: 0
Posts: 1626
Joined: Fri Sep 27, 2019 7:39 pm
2
Location: Nether Heyford, UK
I'm happy to second that
Cheers,
Tony.
AP SCT: Celestron NexStar 6SE; Orion RACI 9x500 illuminated finder; Antares 0.63 reducer.
AP Refractor: Altair 72EDF Deluxe F6;1x & 0.8 Flatteners; Antares Versascope 60mm finder. ASIAir Pro.
Celestron AVX Mount; Celestron SE6 Mount; .X-cel LX eyepieces & Barlows 2x 3x, Celestron 8-24mm Zoom, ZWO 2" Filter holder, Antares 2" Dielectric diagonal.
Cameras: main DSO ASI533MC; DSO guide ASI 120MM; Planetary ASI224MC; Lunar SVBONY 305; DSLR Canon EOS100 stock.
Filters: Astronomik IR cut; Baader Semi Apo; Baader Fringe Killer; Optolong Pro CLS 1.25; SvBony CLS 2.0.
Binoculars: Celestron 15 x 70.
Latitude: 52.219853
Longitude: -1.034471
Accuracy: 5 m
Bortle 4 site.
https://maps.google.com/?q=52.21985,-1.03447

Site Admin
Articles: 669
Posts: 5523
Joined: Wed Apr 24, 2019 10:52 pm
2
Location: Cottonwood, AZ
Contact:
Gordon
Scopes: Explore Scientific ED80CF, Skywatcher 254N, Orion ST80, Orion Atlas EQ-g mount, Orion SSAG guider. Baader MPCC MkIII coma corrector, Vixen 70mm refractor. Lunt LS35THa solar scope. Skywatcher EQ5pro mount. Imagers: ZWO ASI1600 MM Cool, ZWO ASI533mc-Pro, ZWO ASI174mm-C (for use with my Quark chromosphere), ZWO ASI120MC Filters: LRGB, Ha 7nm, O-III 7nm, S-II 7nm Eyepieces: a few, Primary software: Cartes du Ciel, EQMOD, SGP, Nebulosity, Photoshop, StarTools V1.4
Blog:
http://ghswen.blogspot.com/